Need a Chimney Sweep? - Call Now! 07577 693227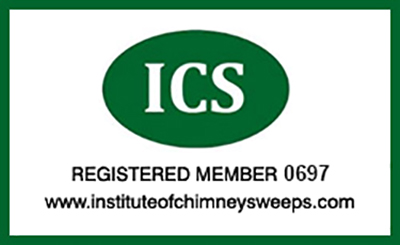 What do you think of when you hear a chimney sweep mentioned? Dick Van Dyke dancing and singing on the roof of a house?
Well if you're looking for a down to earth non-singing non-dancing professional chimney sweep, Then I am the sweep for you. Ok, sometimes I do sing, but I don't dance!
There is a lot of question as to whether it is necessary to hire a chimney sweep – I have heard mentioned many things along the lines of "Isn't that old fashioned", and "Surely there's a cheaper way?". In fact many people ask me about my profession often stating " I didn't think you guys still existed" and the slightly less cheery " I once knew a chimney sweep, but he's dead now" !!
It might surprise you to find out however, that when hiring a chimney sweep, I can offer many professional services which are not only the highest quality compared to many places in the UK, but very affordable.
Hiring a chimney Sweep: advice for Bristol residents
Bristol is famous for its fields, farms, tourist attractions and its tempting proximity to coastal locations.
It is also famous however for housing many true Brits of an old-school train of thought that a real English house needs a real English fire – and it seems that people all over the country are in agreement. But the most important thing about having an open fire, is keeping it clean and safe – hence the need to hire a professional chimney sweep. Bristol chimney sweeps will cost an average of around £60 to hire – though this could range from as low as £60 to as high as £90. Use these prices as guidance, but make sure you don't use just the factor of price when considering a chimney sweep: Bristol has good quality to offer, look out for it.
- Make sure you hire a bristol chimney sweep who is experienced and who knows the safety precautions needed to ensure you maintain a healthy and safe chimney
– Is the radius of the work area of your sweep Bristol exclusive? Or does your chimney sweep offer services nationwide. This isn't a factor for quality as such, more availability – it's good to keep the same chimney swept regularly as they will know your chimney a little more personally
- Does your chimney sweep have a good record of cleaning up after the job? This might seem a silly thing to consider, but chimneys are messy places!
A chimney should take around an hour to complete when cleaned by a professional individual chimney sweep. Bristol residents are advised to ask if the charge is worked out per job or per hour. I always charge on a per job basis. No hidden costs!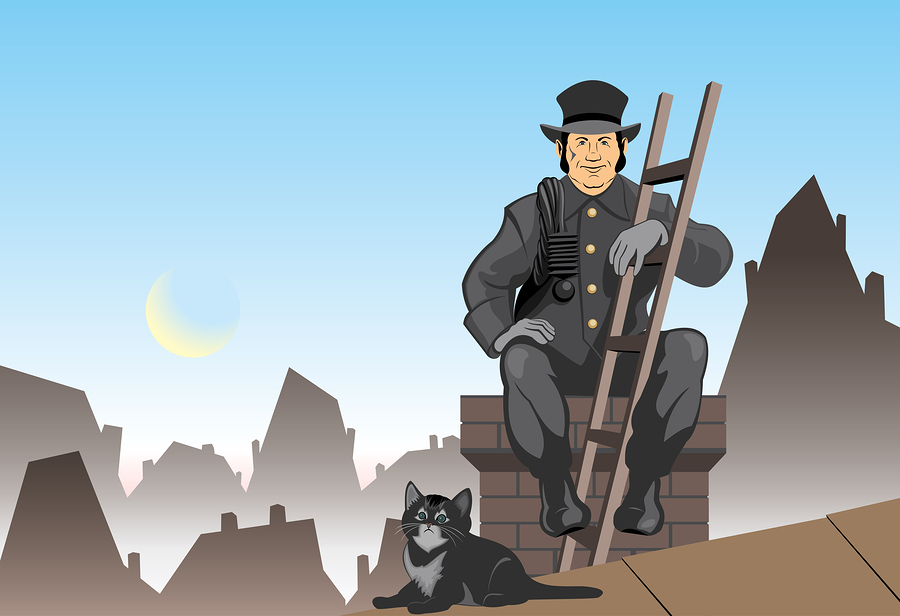 See my interview for ITV News. This shows the reality of a chimney fire. If you want to skip through the destruction straight to my sooty face,  it's about 1 minute in.
Do I need to have my chimney swept?
Currently there is no law in the UK that states that you have to have your chimney swept. However, unless your chimney is swept by a professional sweep at least once a year there is a very high probability that if you do have a chimney fire your insurance company will not pay out. Not only that but you will be endangering your own life, and that of others. In Germany it is law for chimneys to be swept yearly. In fact, chimney sweeps have more powers than the police to enter a home if they believe the tenant hasn't got a current certificate to prove that they have had their chimney swept. This is something that has been exploited by the law in the past to enter properties without the need for a warrant ( allegedly ).
Are there shortcuts to having your flue swept professionally?
Yes, if you don't mind making a load of mess and doing it yourself! Of course you will have to buy a set of rods and ruin your vacuum cleaner. Or you can buy a chimney cleaning log. These are rubbish, but you can read more about them here! You will also have to bear in mind that whilst you 'may' have cleaned your chimney properly, your insurance will be invalid, unless of course you are a qualified chimney sweep.